Kids gym first started in 2015 when after entering a competition KBC bank was running, the Sportlann won a prize of €3,000. The aim is to encourage healthy habits in the children through Irish.
Among the activities are soccer ,basket ball ,gymnastics and fun games, as well as nutritionist stopping by to encourage healthy eating habits.
KIDS GYM STARTING AGAINN!! 15TH OCTOBER 2016
TIME 11.00 UNTIL 1.00
AGE; 6-13 YEARS
THE KIDS GYM – INSPIRING HEALTHY HABITS IN CHILDREN;
The kids gym curriculum,
There are three main elements of curriculum that will ensure the development of a small gym;
Physical; It strengthens the children physically and help keep weight down and to avoid diseases like diabetes.
Emotions; It will increase confidence in children through participation in groups and achievements. Research shows that exercise helps children control their feelings.
Mind; It will develop the mind through mastery of color and imagination skills.
Advantages of children activity overall approach;
When children take part in structured activities,it helps develops team skills,emotional control skills and leadership skills for the future.
It is  less likely to have over weight children and reduces the chances of diabetes and strengthens muscles and bones.
Fitness activities makes their bodies flexible and strong.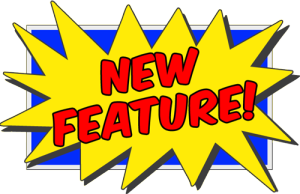 LITTLE STARS CLUB!!!
Starting 15th October
Time 2.00 – 3.30
Ages 3 -5 years
The program features….
Crafts,
Story time,
Creative building – blocks etc
Music and Dancing
Goodie Bags.
              FOR MORE INFORMATION AND PUT YOUR NAME ON THE LIST CALL THE SPORTLANN   091- 551961